The Garden Restoration
In 1984 we moved to the almost derelict house and garden at Upton Grey. All had been sadly neglected. We found 46 burst water pipes in the house and the garden was over-run with weeds and brambles. But luckily, through neglect, no constructive damage had been done, no swimming pool or hard tennis court built. The dry-stone walls had collapsed but their Purbeck stones were still there, as were gentle shallow steps, so typical of Gertrude Jekyll's eye for proportion.
In May 1984, copies of the original plans arrived from the Reef Point Collection in California where most surviving Jekylliana is held; they are dated 1908 and 1909. Work on clearing incorrect trees, weeds and digging out trenches for yew hedges began immediately. We sterilised and cleared the soil, then stripped away grass/moss surfaces in the formal garden before double digging and feeding with well rotted manure. In the Wild garden we staked the area into ten foot (three metre) grids in order to establish exact places for replanting.The few survivors from Miss Jekyll's original garden that we found in the Wild garden were three species of daffodil, bamboo and horse chestnut trees. In the Formal garden to the south-east of the house we found Fuchsia Riccartonii, Acanthus spinosus, Corydalis ochroleuca, Hemerocallis fulva, paeonies and Hartstongue ferns.
The Rose Garden before Restoration in 1984
The Bowling Lawn towards the Rose Garden 1984
The Bowling Lawn  towards the Rose Garden 2019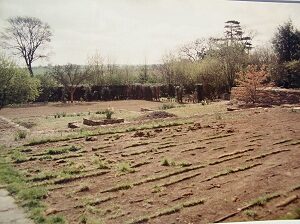 Towards the Rose Garden 1984
Towards the Rose Lawn 2019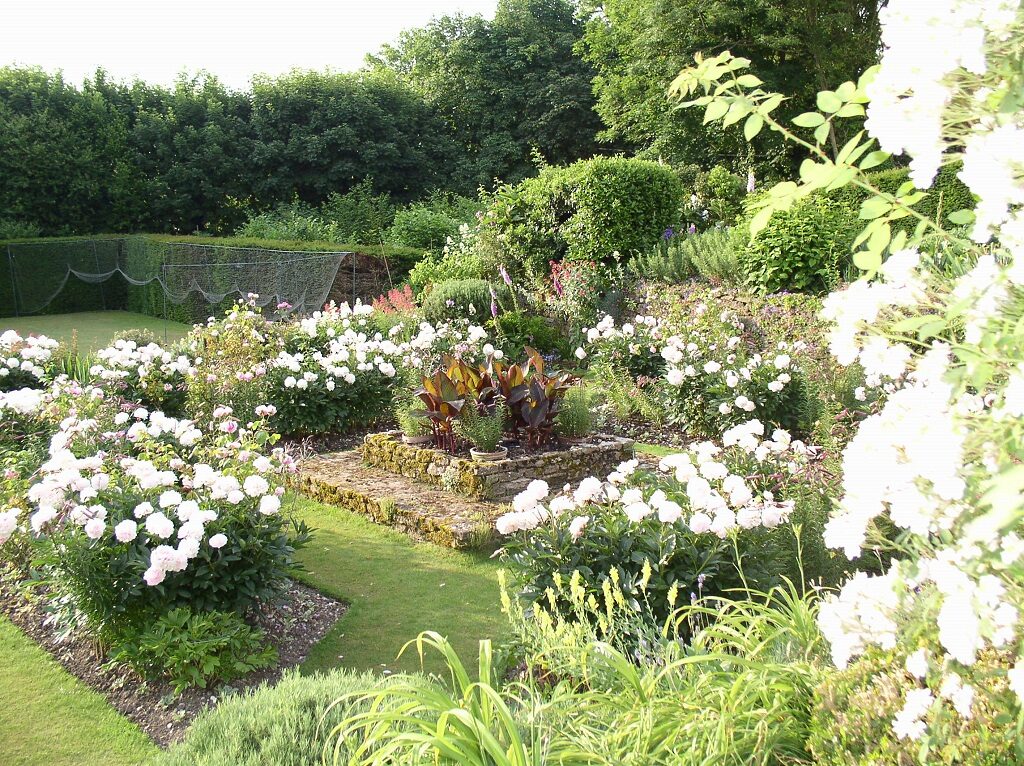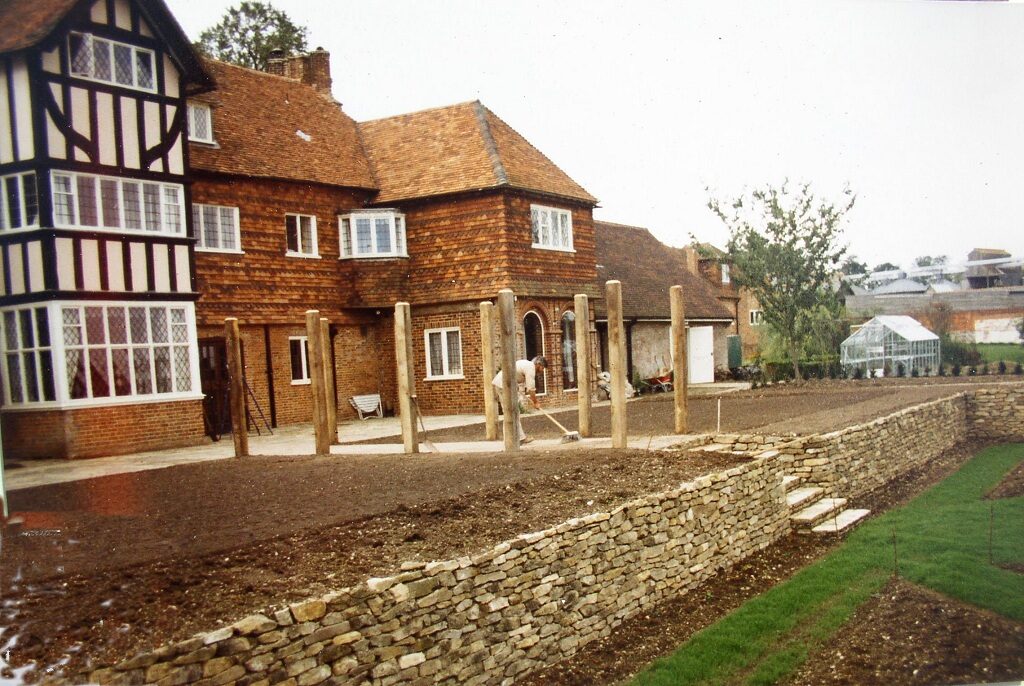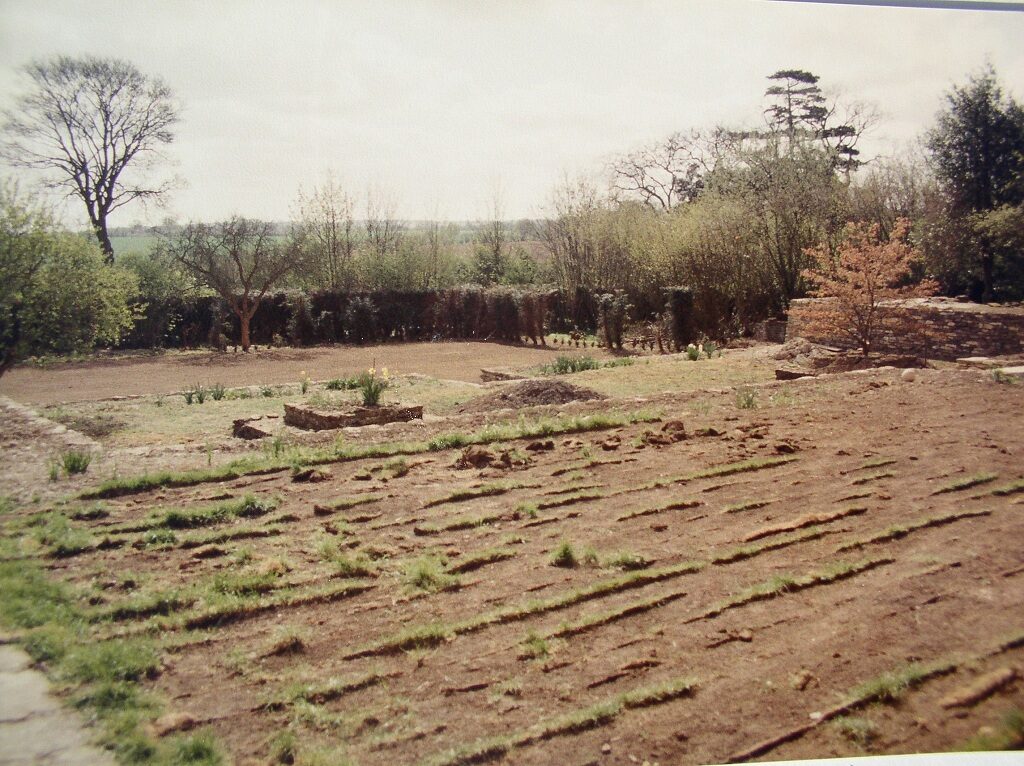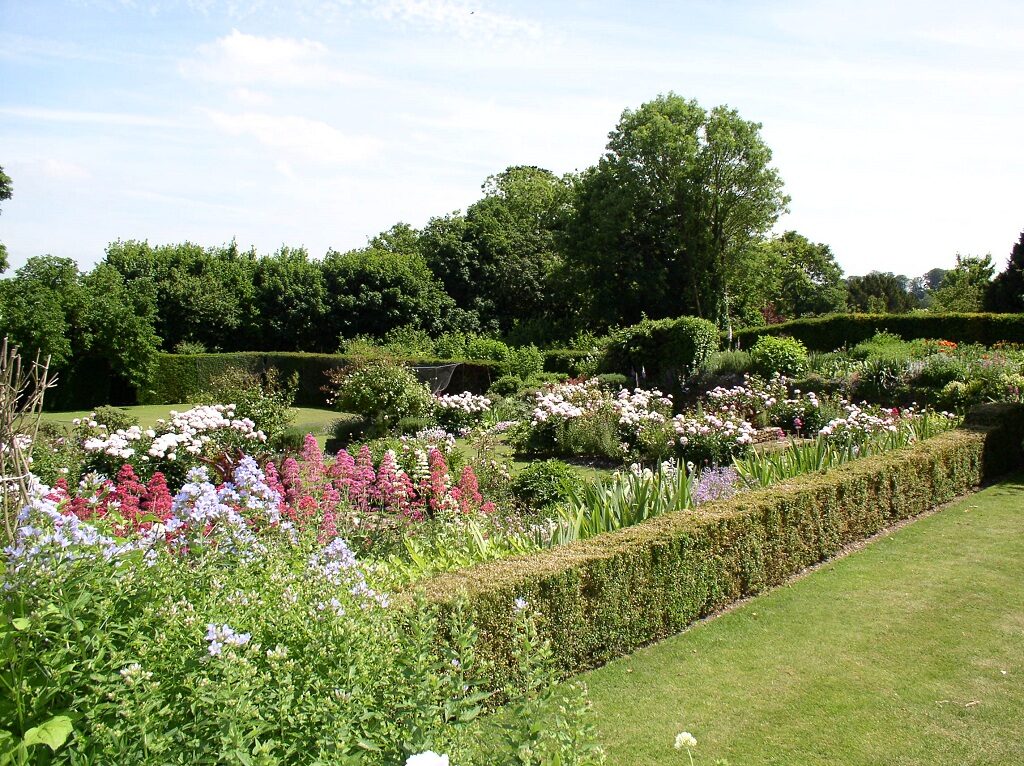 Place mouse cursor over image to pause. Remove cursor to continue or just let it auto slide.